We launched the "Work Hard Hawaii Hard" campaign to inform hard working bay area professionals
of Virgin Americas newest route.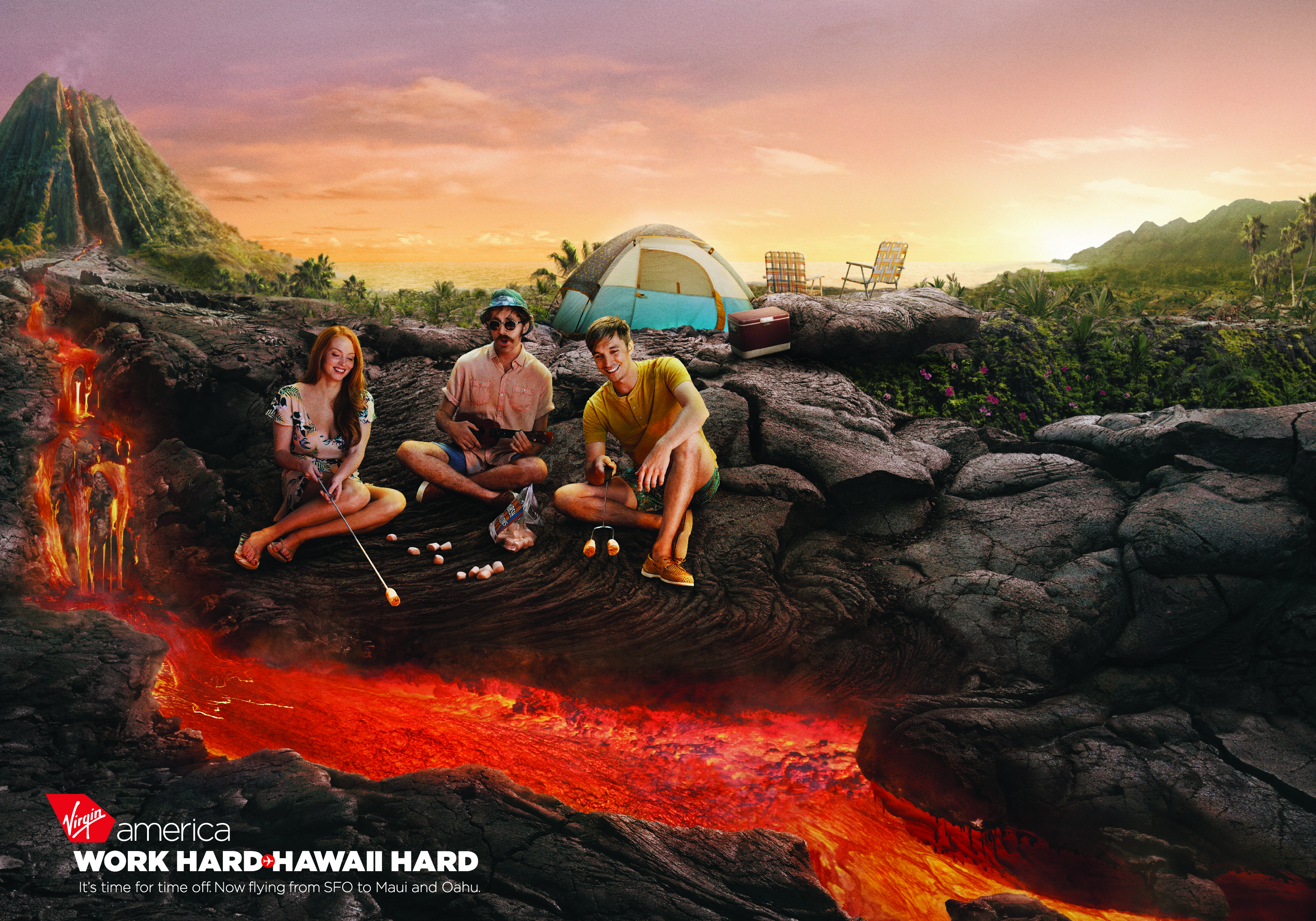 LATE NIGHT BANNERS

These banners showed up on industry specific websites in the early hours of the morning 12am-3am. If someone working late saw them they won a free trip to Hawaii. The language was hyper specific to each industry. For example our headline for Tech was written HTML.